Here it is my pleasure to share a good news with all tea lovers that our natural organic premium quality golden tippy black tea, Jin Jian Mei, has received ITQI 2-star Remarkable Taste Award this year.
"The Best" is only a point on the journey that we need to move forwards. An objective evaluation on Shape, Color, Flavor, Taste and After Taste help us to have a better view on what and where else to improve in the future and we are motivated for continue quality improvements.

Tea and life are alike, can't see the end of the life-time learning journey, the only thing we can and should do is to keep moving forwards on the right path; not losing our heart and forgetting what drove us into tea path at the first place.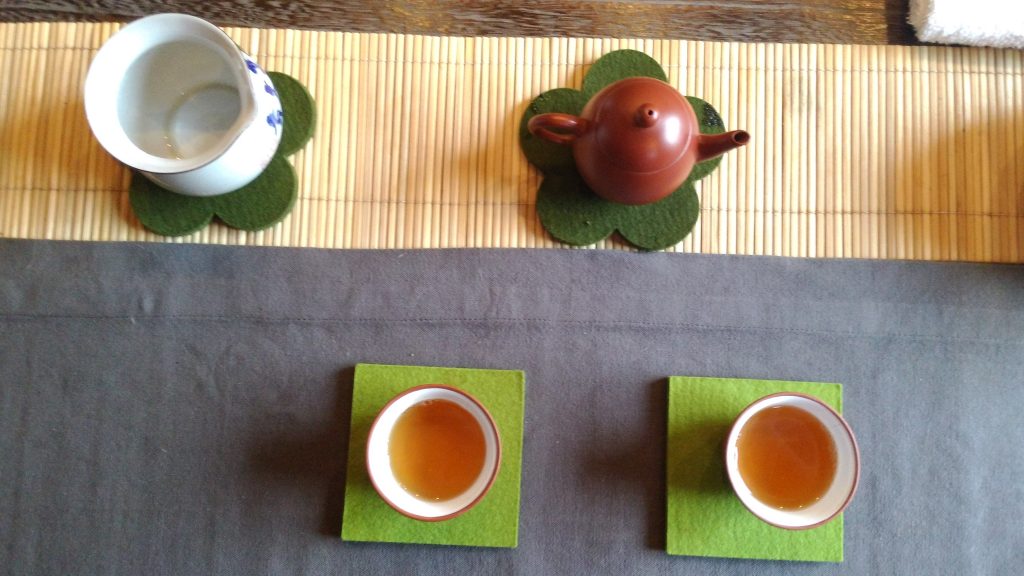 Here I would like to thank to all sommeliers and ITQI for their excellent efforts and objectiveness to the professional taste evaluation.
For years friends or people questioned why Belgium Chinese Tea Arts Centre, a small tea centre in Antwerp, dedicated to pure authentic quality teas, primary from China and Taiwan, since 1995. All those years, our devotion remains the same:
We truly believe tea lovers deserve the best and safe quality tea that they can enjoy not only with fine quality in flavours and tastes, most importantly is good for health.