If one does not know the meaning and value in life from their heart, then s/he can't find it no matter how far or how hard s/he tries. The direction of life requires clear understanding by increasing the self awareness.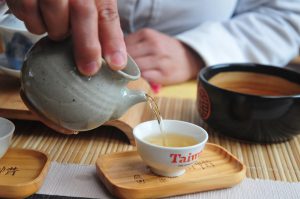 Our goals might change from time to time because of change of people, time, situation and location and we must learn how to adapt our methods accordingly.  But the meaning of life and value should be consistent.
If I forget who I am, how will others remember me?
If someone remembers me, so what? How would I know after I am gone?
Climbing up on the hill is easy, but stepping down is hard.  When standing on one peak and watch the other peaks are higher.  In life, there are ups and downs, constant changes are norm. When
Climbing up on the hill is easy, but stepping down is hard. 
How proud is sufficient when you standing on one hill when there are higher hills to climb? In life, there are many high and low turns, that's norm. 
There is neither need to over proud nor feel sad or less worth when stepping or slowing down.  The life is long, but still is within a breath.
When brewing a cup of tea, it is better to enjoy it when it's warm but not to wait until it's cold.