The TV news today (12/04) about the Taichung city government gave the final warning to the thermal power plant to improve their actions in worsening not only the air but water pollution, I can't help to curse
the evilness and stupidity of DPP government. Of course, the world needs more cheap and easy energy meanwhile we concern potential % of risk from unknown nuclear disaster, but we definitely would say NO to worsen the air and water pollution because we know the harm of air and water pollution would affect our health immediately. Not only it concerns the health of Taiwanese people on the island, but also the impact to problems of global warming.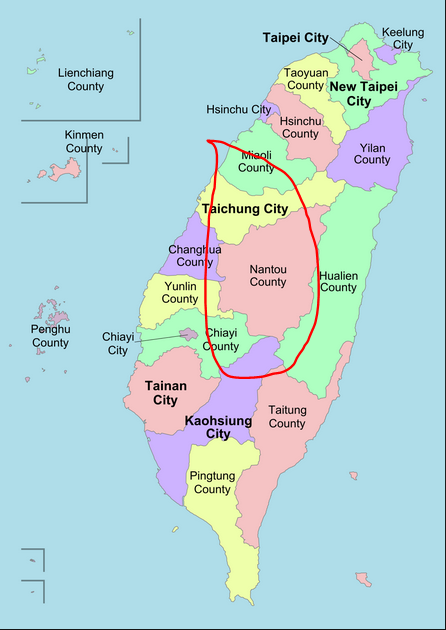 Taichung not only is my birthplace, more importantly it is an important growing region for tea and other agricultural and fishing farms. To the North, Miaoli and Hsinzhu are producing fine quality Oriental Beauty, to the South to the Central Mountain range is Nantou where produce many fine quality Oolong and Black tea.

In Taiwan there are plenty of agricultural,,including tea, and fish farmers try to provide safe quality products. Tea farmers are doing their best to use safe fertilizer and pesticide, but tea trees breath the same air and share the water resource. The most concern is, we can not contain polluted air or water; it is impossible to stop the expansion of air and water pollutions. But how can those small people fight against the central government who impulses policies to meet with their political agenda and keeps ignoring their responsibilities to protect the Nature and People on island?
Unless Taiwanese voters can use their votes to make a political change in 2020, otherwise my worries for Taiwanese teas and people remain.