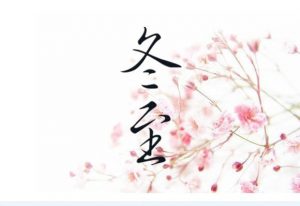 It's time to rest, it's time to take care self by keeping warm, because today is the day when winter begins.
It's time to pay extra attention to keep the Yin-Yang balance in body.  Because the Yin energy is rising from the Nature, therefore we need to pay attention on sustaining of Yang than Yin.
However, we do have to recognize that everyone is different, so my advice will be:
Avoid extremism
Avoid too strong and too much tea or coffee
Don't take your body for granted, learn to listen to your body carefully, think wise and live healthily.
So what is your choice of tea today?
Mine will be heavy fermented or aged tea.