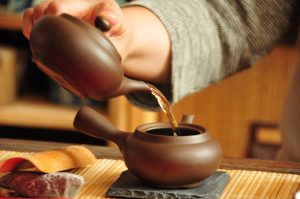 For each tea ceremony, despite people might give it different names such as tea ceremony, cha xi (tea setting) or Cha ke (tea workshop), of course what to prepare and how to arrange the setting are important:
Before the event
Environment setting, including hardware and software in environment and ambiance setting
Choosing tea, choosing suitable tea types and quality, etc.
Choosing suitable matching tea ware
Tea setting
Familar and practice each step in tea ceremony process carefully
Indeed making a cup of tea seems easy but there are plenty details involve, however the most critical preparation would be the "Mind Preparataion", because it requires the basic disciplines in
The mind is calm and peaceful assertive in tranqulity
Maintain a clarity and respectful mind
It's about professionalism
It's about energy in body and mind
Avoid too much taboo and impetuous, avoid showing off and avoid being too excessive
No matter what, remember the focus of the event is about Tea but not You. 
The tea setting requires a lot of inspiration and creativity, so set your mind free and enjoy each nature element.  The environment setting and tea setting are easy, nevertheless how to prepare mind probably is harder than you think but on the other hand can be very easy once you are able to put the priority and focus correct.
The cultivation of heart and mind requires sincere learning attitude and commitment to learning in life.
The success of tea, is in people

The failure of tea, is also in people

Everything begins with Genuinity and Honesty

The flavor and taste in tea are driven by Authentic and Clarity 

Serve tea in heart and mind with Calm and Tranqulity 

Disciplinary based on Respect, Respect and again Respect