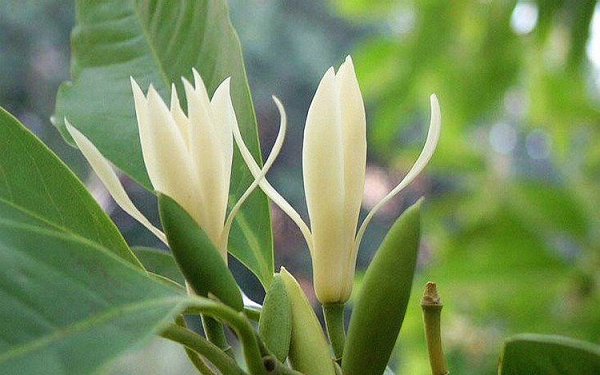 YuLan is also known as White Michelia, a small white flower with very gentle and sweet scent.  In Taiwan often you found people selling YuLan flower in the market or on the street.  When I was little, parfum was unthinkable.  So we bought a small flower and pinned it on cloth or put in the hand bag as natural parfum.
YuLan Dan Cun Oolong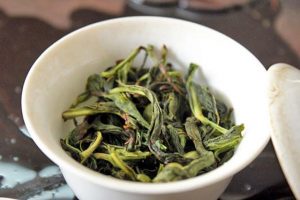 Dan Cun is a traditional oolong from Guang Dong Province, China. YuLan Dan Cun are cultivated in Feng Huang tea region in ZhaoAn County in Guang Dong.  The mother plant is older than 200 years old.
It's picked from 1 young leaf + 3 leaves.  Even though tea farmers are using rolling machine to improve the production quality, but today still follow the old traditional methods.
Gentle sweet floral flavor guide your imagination to a romantic warmth with the natural scent of Yulan flower.
The flavour of dried leaves is very mild, but once it's been warmed up in a warm Gaiwan, then you will be amazed by its sweet and gentle YuLan flavour
The color of dried leaves is rather black, you probably question "is it black tea?" Once it's been steeped in warm water, then the fresh olive green color appears, you will then amazed by its sexy flavour and taste.
Tea liquid is clean and clear in rich amber color
After the sweet and smooth with full body taste.  Can simply sit back and relax to enjoy the endure after taste in your mouth and between teeth.
You can brew it with white porcelain Gaiwan or ceramic tea pot.  But personally white porcelain Gaiwan is my favourite tea mate for Dan Cun in order to enjoy its very fine flora flavour in full.
With loose leaves you can choose the weight from 3g – 5g – 8g, subject to the preference of your taste.  No matter what please bear in mind the following steeping principles – water as hot as possible, short and sexy steeping time.
YuLan Dan Cun allows you to enjoy its fine flavour and taste for more than dozen infusions.  Enjoy it.