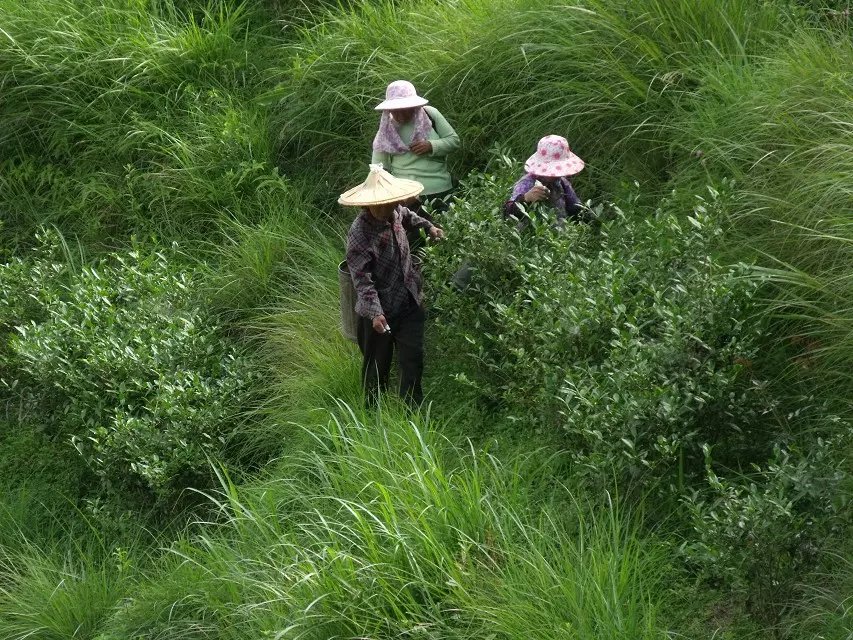 Here are some information about the organic quality traditional Oolong from the batanical tea garden from KP:
Self made natural fertilizer – he creates the fertilizer himself by using natural ingredients

He only picks tea once a year, so tea trees could have sufficient resting to regain their energy
The tea garden is situated on high mountain altitude which is surrounded by forests
KP extremely respects to the harmony balance with the Nature
The tea garden is absolutely chemical- and pesticide-free
In order to teach the local villagers to pick tea according to what he wants, 1 young with 1-2 leaf, he ensures the daily income of these tea pickers instead of paying them by kg.
KP is devoted to the harmony balance with the Nature.  When I asked him what is h
is motivation to start the batanical tea garden to produce pure organic quality tea? His answer was very simple, 
he wants and he drinks

only clean and pure quality tea.
KP and I both have passion to preserve the traditional wisdom and techniques.  Often people asked us why the traditional fermented/roasted processed Oolong? Simple, because
it is more gentle to the stomach and it tastes good.
Because KP only picks once a year in the spring time, therefore, the annual outputs are very limited.  For example, the output for Mei Zhan Oolong was less than 15 kgs in 2017 because of the warm winter. 
Do you want to enjoy this pure and authentic organic quality traditional Oolong? Please contact us directly by email : info@teasommelier.be