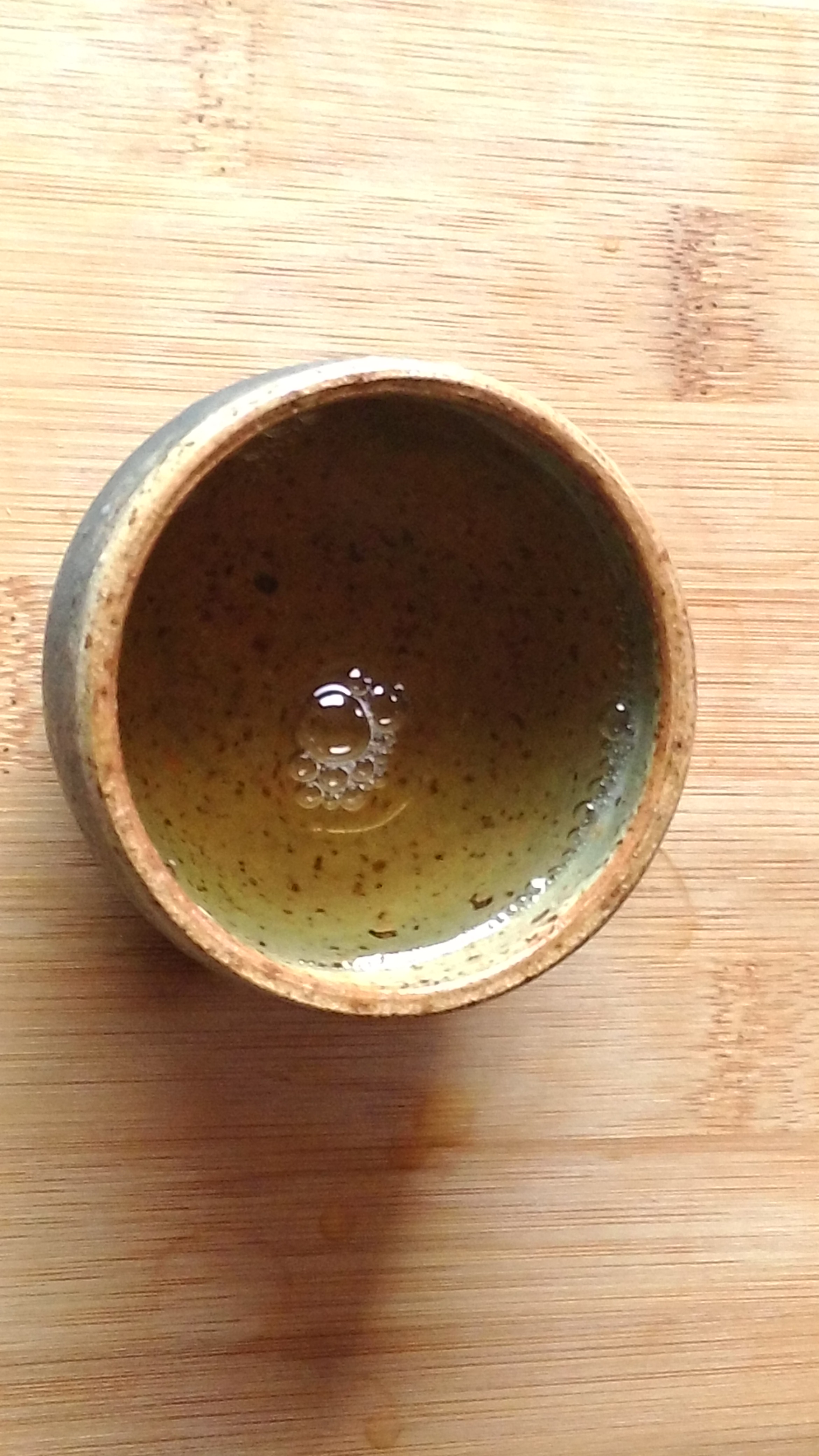 Under the greyish sky, it's time to enjoy the calm and ease energy.  After a bowl of noddle, I said to myself that I need to have a cup of tea to stimulate the digestion. The fine image of Bada mountain and ZhangLang cottages that mentioned in the earlier blog still hanging in my memory.  So my mind was set for Pu'erh.
Instead of young Sheng Pu'erh, it's time for old tea; instead of opening another dialogue page in mind, I chose the Sheng Pu'erh from ZhangLang made by Bu Lang tribe of 2008.
2008 Bu Lang Sheng Pu'erh
After so many years,can easily divide leaves from the cake.
It's hard to describe that joyful feeling when smelling that mixture of refreshing fruity, betel nuts, mos and grassy notes; the only thought was "Yes, Yes, Yes".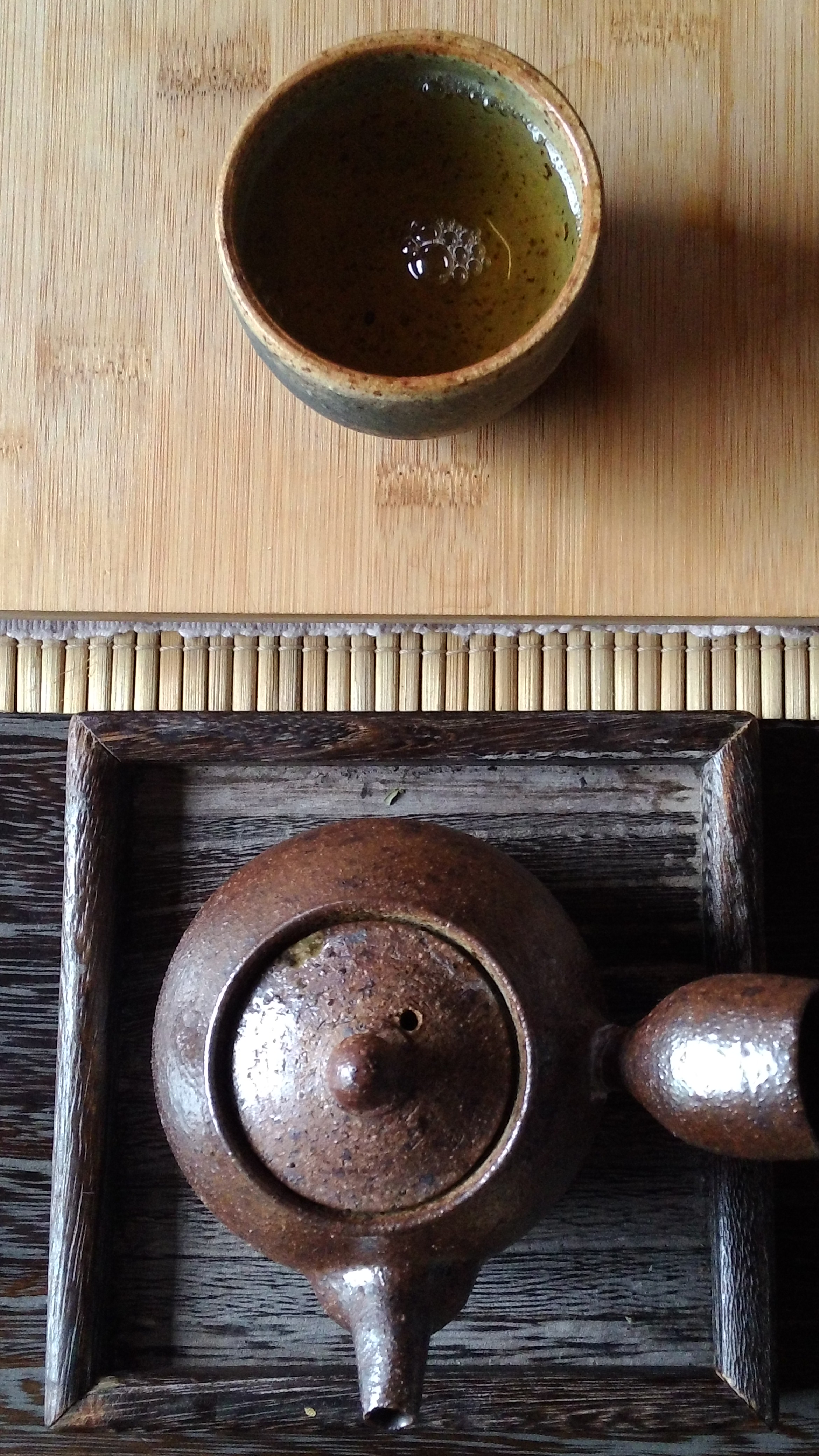 What I love about Sheng Pu'erh from Zhanglang made by Bu Lang tribe is when you first drink it, the taste was soft and smooth, but the mouth is quickly full with the astringent after taste and the after taste last long.
When brewing this 8 years old Sheng Pu'erh made from >100 years old tea tree with wood-fired ceramic tea ware, it's like enjoying a dialogue that combine wisdom of five elements between two zen monks. The dialogue without speaking, simply enjoy peace and tranquillity in a moment of silence.