The local TV, VTM, replayed a real medical program – De Kliniek tonight, in the program there was a mid-age woman who suffered the bone pain and was worrying for bone cancer.
The blood test result was surprisingly confirmed she has no cancer, but the source of the problem is because of her tea drinking habit – she liked strong tea and consumed 50 to 60 tea bags per day.
I was stunned when she told the doctor about her 'healthy life style' that she 'loved' tea. The doctor was shocked when she explained how much she 'loves' the strong tea by using 8-10 tea bag per "cup" for nearly 10 minutes. I was shocked and wonder how could she drink such thing. Actually it makes me sick when I think about the tea that she had in her cup already.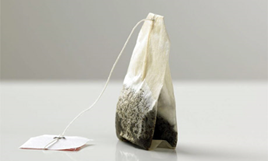 A similar case was posted a year or two ago. A woman in the UK died from drinking excessive amounts of the cheap bagged tea.
The diagnosis revealed the problems in two folds: ⋯⋯
1. The quality used for tea bag is either BOP or dust, in one word "cheap quality"
2. The danger of drinking very strong tea for a long period of time.
Tea is a very healthy drink, but excessive consumption could cause more problems than can be anticipated.
Tea actually is a very economical drink, but if you calculated the cost of 50-60 tea bag per day, I am afraid her daily tea cost more than the 3g of fine tea that I normally like to drink.
Tea provides, tea does not speak unless one is willing to listen. So who or which to blame for this problem? Certainly the problem is not coming from tea itself, this is the case how people misuse the tea.
Tea does not hold the key for your health, it is up to you to manage the life style yourself.